Varios
Disney Canciones De Las Princesa
Genre:
Latin Pop
Label:
Walt Disney Records
Duration:
28 min.
Code:
wdr027984
EAN:
050087279844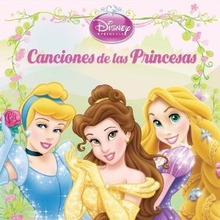 Detailed information on the titles
1 - No Hablaré

Tatiana Y Las Musas
2 - Algo Ahí

Armando Gama
3 - Parte De Él

Isela Sotello
4 - Colores En El Viento

Susana Zavaleta
5 - Un Mundo Ideal

Analy
6 - Reflejo

Analy
7 - Cuándo Empezaré A Vivir

Danna Paola
8 - Eres Tú El Príncipe Azul

Chorus - Sleeping Beauty
9 - Llegaré

Paula Arias Esquivel
10 - Bíbbidi-Bábbidi-Bu

Norma Herrera
11 - Tu Resplandor

Martina Stoessel
Reviews
DyM Blog
19 October 2021
Travel - the new project on El Hierro

El Hierro is located in the middle of the Atlantic Ocean and the seventh and smallest of the main Canary Islands. Here, a project is currently being created for

...

Alvarado - a Cuban legend

In front of the small, somewhat crooked wooden house, Alvarado is sitting in the shade of a palm tree with two musicians; they play the son "Tic Tac" in

...

The Tango in Europe (Part 2)

In this article about the third and fourth album of the miniseries "Con Saludos desde Europa" you get a little insight into the current events of the first decades of

...