Vanilla
The Rhythm
Genre:
Guyana
Label:
DyM-Online
Code:
DZ011127
EAN:
4024236111275
Detailed track info and comments
below
This album can be delivered in WAV audio format
on request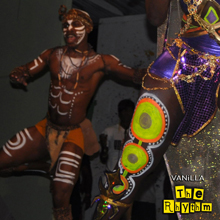 Detailed information on the titles
1 - The Rhythm

VANiLLA
Duration: 02:56
Genre: Soca
Instrumental:
Composer: Burchmore Simon
Author: Burchmore Simon
Publisher: Blue Simon Music
Record year: 2014
Country: GY
ISRC: GYA031400347

Reviews
DyM Blog
17 August 2022
Travel - the new project on El Hierro

El Hierro is located in the middle of the Atlantic Ocean and the seventh and smallest of the main Canary Islands. Here, a project is currently being created for

...

Alvarado - a Cuban legend

In front of the small, somewhat crooked wooden house, Alvarado is sitting in the shade of a palm tree with two musicians; they play the son "Tic Tac" in

...

The Tango in Europe (Part 2)

In this article about the third and fourth album of the miniseries "Con Saludos desde Europa" you get a little insight into the current events of the first decades of

...