Palmieri, Eddie
###Arete
Genre:
Latin Jazz
Label:
BAT Discos
Duration:
51 min.
Code:
bt837535
EAN:
0724383753529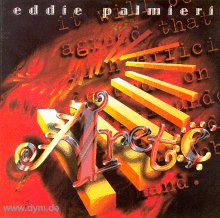 Detailed information on the titles
1 - don't stop the train

eddie palmieri
2 - definitely it

eddie palmieri
3 - sisters

eddie palmieri
4 - crew

eddie palmieri
5 - waltz for my grandchildren

eddie palmieri
6 - caribbean mood

eddie palmieri
7 - oblique

eddie palmieri
8 - sixes in motion

eddie palmieri
Reviews
How do you like this album? Your opinion is welcome to be published here! Write us via our
contact form
DyM Blog
09 February 2023
Tango Selection Top 22

Tango professionals from all over the world present their 22 favorite titles. This is the motto of the latest series on the label of "Danza y Movimiento". DJs,

...

Travel to Cuba now?

Travel is possible again. But many things have changed. No reason NOT to travel to Cuba. You can now get recommendations for good operators and group tours at

...

Travel - the new project on El Hierro

El Hierro is located in the middle of the Atlantic Ocean and the seventh and smallest of the main Canary Islands. Here, a project is currently being created for

...