Trio Mocoto
Beleza! Beleza!! Beleza!!!
Genre:
Brasil: Pop
Label:
Zirguiboom
Duration:
61 min.
Code:
zir000017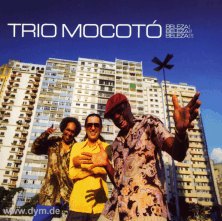 Detailed information on the titles
1 - beleza! beleza!! beleza!!!

trio mocoto
2 - dingue li bangue

trio mocoto
3 - coquiero verde

trio mocoto
4 - marinella

trio mocoto
5 - de hoje nao passa

trio mocoto
6 - replay

trio mocoto
7 - lirio para xango

trio mocoto
8 - ziriguidum

trio mocoto
9 - olha eu ai

trio mocoto
10 - onde anda o meu amor

trio mocoto
11 - chiclete com banana

trio mocoto
12 - pura beleza

trio mocoto
13 - bonus jam: eu tambem quero mocot

trio mocoto
Reviews
DyM Blog
25 September 2021
Travel - the new project on El Hierro

El Hierro is located in the middle of the Atlantic Ocean and the seventh and smallest of the main Canary Islands. Here, a project is currently being created for

...

Alvarado - a Cuban legend

In front of the small, somewhat crooked wooden house, Alvarado is sitting in the shade of a palm tree with two musicians; they play the son "Tic Tac" in

...

The Tango in Europe (Part 2)

In this article about the third and fourth album of the miniseries "Con Saludos desde Europa" you get a little insight into the current events of the first decades of

...