Varios
A Night In Puerto Rico
Genre:
Puerto Rico
Label:
Sony
Duration:
57 min.
Code:
sn053012
EAN:
886973530122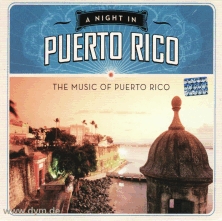 Detailed information on the titles
1 - ran kann kann

tito puente
2 - los cacos de amor

tito rodriguez
3 - soy boricua/ alma boricua

giro
4 - en mi viejo san juan

pedro rivera toledo
5 - romance del campesino/ mi jaragu

jerry rivera
6 - sin fe

lourdes robles
7 - dos gardenias

danny rivera
8 - piel canela

ecco
9 - virgen de medianoche

daniel santos
10 - madrigal

lucrecia benitez
11 - anacaona

tony vega
12 - que sabes tu

carmita jimenez
13 - mi mejor cancion

bobby capo
14 - el que se fue

gilberto santa rosa
15 - homenaje a hector lavoe

willie colon
Reviews
DyM Blog
28 February 2021
Alvarado - a Cuban legend

In front of the small, somewhat crooked wooden house, Alvarado is sitting in the shade of a palm tree with two musicians; they play the son "Tic Tac" in

...

The Tango in Europe (Part 2)

In this article about the third and fourth album of the miniseries "Con Saludos desde Europa" you get a little insight into the current events of the first decades of

...

The Tango in Europe (Part 1)

Well-known and less well-known tango orchestras from the late 20s to the late 40s are presented on a total of four albums entitled "Con Saludos desde Europa". All titles

...