Varios
Spanglish Roots & Hall
Genre:
Reggae
Label:
Prime Rec
Duration:
65 min.
Code:
prm002023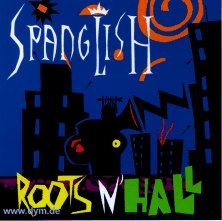 Detailed information on the titles
1 - sigue batiendo

brewley m. c.
2 - bomba para afincar

vico c.
3 - she likes my reggae

vico c.
4 - rubba- dub

brewley m. c.
5 - jarican jive

lisa m.
6 - ritmo bravo

angel
7 - d. j. pattern

ranking pulse
8 - jump spread out

ranking pulse
9 - loving you

angel
10 - rub a dub

legal tee
11 - cry for sufferers

legal tee
12 - como se siente

fransheska
13 - extended version

Reviews
DyM Blog
01 March 2021
Alvarado - a Cuban legend

In front of the small, somewhat crooked wooden house, Alvarado is sitting in the shade of a palm tree with two musicians; they play the son "Tic Tac" in

...

The Tango in Europe (Part 2)

In this article about the third and fourth album of the miniseries "Con Saludos desde Europa" you get a little insight into the current events of the first decades of

...

The Tango in Europe (Part 1)

Well-known and less well-known tango orchestras from the late 20s to the late 40s are presented on a total of four albums entitled "Con Saludos desde Europa". All titles

...