JAHMIN MCLEAN
POSITIVE VIBE
Genre:
Reggae
Label:
DYM
Code:
dz010057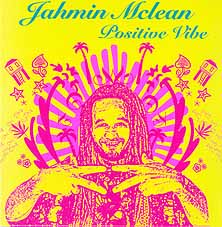 Detailed information on the titles
1 - Dance

JAHMIN MCLEAN
2 - Amor de mi vida

JAHMIN MCLEAN
3 - Bubblein

JAHMIN MCLEAN
4 - Rastaman

JAHMIN MCLEAN
5 - Keep On Real

JAHMIN MCLEAN
6 - Positive Vibe

JAHMIN MCLEAN
7 - Irie

JAHMIN MCLEAN
8 - Freedom Fighters

JAHMIN MCLEAN
9 - Smoke It Up

JAHMIN MCLEAN
10 - Freeport Disaster

JAHMIN MCLEAN
Reviews
Review : Johan Moreno

Quiero este cd como hago para comprarlo


Johan Moreno, 20160930
DyM Blog
01 March 2021
Alvarado - a Cuban legend

In front of the small, somewhat crooked wooden house, Alvarado is sitting in the shade of a palm tree with two musicians; they play the son "Tic Tac" in

...

The Tango in Europe (Part 2)

In this article about the third and fourth album of the miniseries "Con Saludos desde Europa" you get a little insight into the current events of the first decades of

...

The Tango in Europe (Part 1)

Well-known and less well-known tango orchestras from the late 20s to the late 40s are presented on a total of four albums entitled "Con Saludos desde Europa". All titles

...