Palmera - Autoren: Johns, Klaus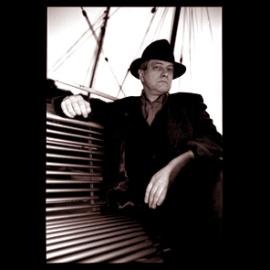 Klaus Johns


If you are interested in tango and modern e-music hava a look at the work of Klaus Johns.

Klaus Johns was born in Hamburg. From 1974 to 1979 he studied the piano at the Hamburger Konservatorium and from 1979 to 1981 music theory at the college of music in Hamburg. He moved to Graz/ Austria in 1981, where he received a degree in composition in 1985 and a degree in conduction in 1986. He was teaching at this school from 1985 to 2004. In 1983, he founded his first tango orchestra with three musicians from Latin America, which was converted to the big band formation TANGAVAN in 1986 and which performed regularly until 1994.

The first CD was released in spring 1988. The CUARTETO DE TANGO was founded in the following year. It was joined by the bandoneon player Josef Fürpass and thus called QUINTETO TANGO. The CD "A LO NUEVO" was recorded in 1995. The last concert of this formation took place in 1997.

In the autumn of 1996, Johns founded the tango orchestra TANGUANGO, and - three years later - another quartet MALA JUNTA, which sometimes was modified to a quintet by the saxophone player Florian Geßler. In 2001 his CD "Sueños Encallados" was released. "Sueños Encallados" gives an insight into 10 years of tango history, written by Klaus Johns, published by the Hamburg specialised label "Danza y Movimiento". "Sueños Encallados" signifies something like "Dreams run aground".

Since 1990 Klaus Johns kept a tango archive of recordings, notes, books, video tapes and documents, which contains approximately 5000 recorded titles.

Klaus Johns died unexpectedly in October 2004.